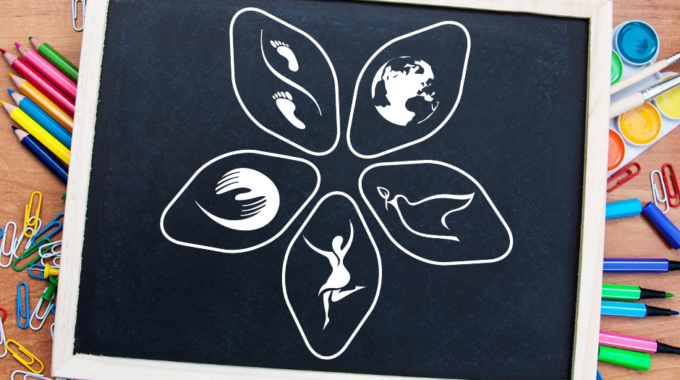 New Mercy Day Resource: Critical Concerns Bingo Cards
In March when the COVID-19 pandemic started impacting our Mercy schools, we could scarcely have imagined that our beloved Mercy Day celebrations and traditions would be impacted. Our increased awareness of the deep wounds of systemic racism further challenges us to reflect creatively on how Mercy Day might be an opportunity to inspire us all to education and action.
For those seeking new ways to engage students on Mercy Day or new resources to enhance their understanding of and action around the Mercy Critical Concerns, we share a new resource: Critical Concerns Bingo cards, a spin on the traditional game of Bingo that offers pathways for engagement with the Critical Concerns through readings, videos, suggested actions and spirituality. Most activities are suitable for in-person and online instruction.
We recognize that the Critical Concerns are built into many areas of your school curriculum and that adequate scaffolding is necessary for an activity to truly make an impact in a student's mind and heart. Older students may wish to commit to completing five squares in a row within a designated timeframe – perhaps during Mercy Week – or filling their entire card before the end of the year. Younger students may work together to fill five squares together as a class, with teachers choosing appropriate activities. We have included an editable version and a blank version that educators may choose to customize for their students as well as an educator's guide which provides suggested links/resources for activities featured on the card.
Critical Concerns Bingo for Secondary Schools

Critical Concerns Bingo for Primary Schools

Blank Critical Concerns Bingo Card (Editable Microsoft Publisher file): English and Spanish
If you plan to use the Critical Concerns Bingo cards in your school/classroom, we'd love to hear from you! Please send photos and blurbs to mercyedu@sistersofmercy.org. We pray that by educating our students around the Critical Concerns and inviting them to take action in creative ways, Mercy Education will further our mission to "nurture highly competent and deeply compassionate leaders ready to serve a vulnerable world."
Please contact Lauren Albright if you need help accessing and/or editing files for these activities.