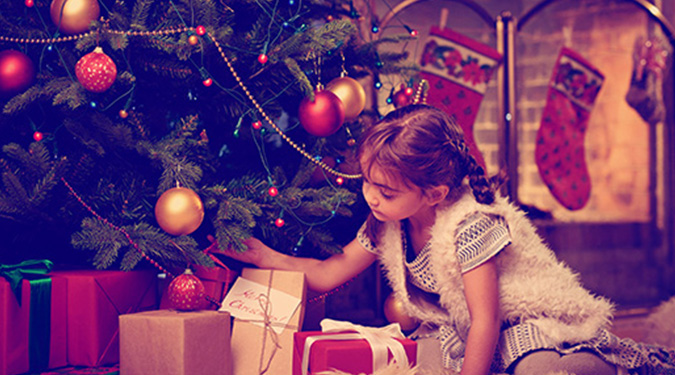 Becoming MESA – Convertirse en MESA
Growing up as a child I remember, with great fondness, the anticipation leading up to Christmas. Christmas gifts would appear under the tree, begging on Christmas Eve to open just one gift and getting up early on Christmas morning and lining up by age in in a hall way until everyone was ready to see what Santa had left. And, yes, at that point in my life it was all about what was under the tree!
In many ways this is what the first six months of MESA has been like. With every school visit, every cohort discussion and every planning session I wonder what gift of Mercy will be acknowledged, awakened and discovered. The process of BECOMING MESA is a true gift. And, it is with great anticipation that I wait to see what the next six months will bring.
As my spirituality has matured, I now look forward to the season of Advent and the preparation that leads our hearts and minds to Christ's second coming and to the celebration of the Nativity of our Lord, Christmas. As we begin this Advent season, MESA continues to hold each of you in our prayer. We pray that each of you are able to take time to "prepare" your heart while being in the midst of preparing for exams, ending a semester and even a school year.
As a way to prepare your heart, we invite you to reflect with one another by using the Advent resources provided by the Institute of the Sisters of Mercy of the Americas.
In Mercy
Sr. Lisa Griffith, R.S.M.
---
Convertirse en MESA
Cuando era niña recuerdo, con mucha ternura, la anticipación que lleva a la Navidad. Los regalos de la Navidad aparecían debajo el árbol, suplicando en la Nochebuena para abrir sólo un regalo y levantándome muy temprano en la mañana de Navidad y poniéndome en fila por edad en un pasillo hasta que todos estábamos listos para ver lo que Santa había dejado. Y, sí, ¡en esa etapa de mi vida era todo acerca de lo que estaba debajo el árbol!
En muchos sentidos, esto es lo que han sido los primeros seis meses de MESA. Con cada visita escolar, cada discusión de la cohorte y cada sesión de planificación, me pregunto qué regalo de la Misericordia será reconocido, despertado y descubierto. El proceso de CONVERTIRSE EN MESA es un verdadero regalo. Y, es con gran ilusión, que espero a ver lo que traerán los próximos seis meses.
Mientras mi espiritualidad ha madurado, ahora espero con interés la temporada de Adviento y la preparación que lleva a nuestros corazones y mentes a la segunda venida de Cristo y a la celebración de la Natividad de nuestro Señor, la Navidad. Al comenzar esta temporada de Adviento, MESA continúa teniendo a todas/os en nuestra oración. Oramos que cada una/o de ustedes pueda tomarse el tiempo para «preparar» su corazón mientras se prepara para los exámenes, finalizando un semestre e incluso un año escolar
Como una manera de preparar su corazón, les invitamos a reflexionar con los demás utilizando los recursos de Adviento provistos por el Instituto de las Hermanas de la Misericordia de las Américas.
En Misericordia,
Hna. Lisa Griffith, R.S.M.