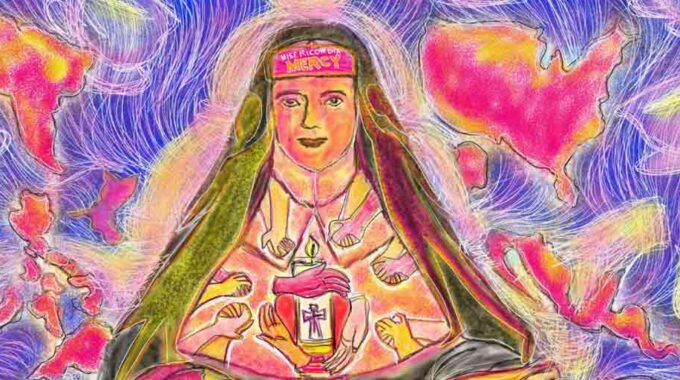 Registration Now Open for Partners in Ministry
Mercy Education is pleased to sponsor the Partners in Ministry Leadership Academy, an annual leadership development opportunity held each summer. The 2023 Partners in Ministry Leadership Academy will be held July 24-25, 2023, at Mercy Center in Belmont, North Carolina.
View the program here. Registration can be completed here.
Who attends? Those newly appointed to a leadership position in the school (faculty/staff/administration/board); those relatively new to a Mercy school; those who seek renewal or would like to explore a greater exercise of leadership; those who wish to know more about the charism, core values and tradition of Mercy that they might share more fully in the mission of Mercy.
We will be sharing information soon about our student leadership conference, to be held June 18-21 at Salve Regina University in Newport, Rhode Island. Please contact Kimberly Baxter with questions.
The artwork of Catherine McAuley above is by Gavina de Castro, candidate, Sisters of Mercy in Guam.