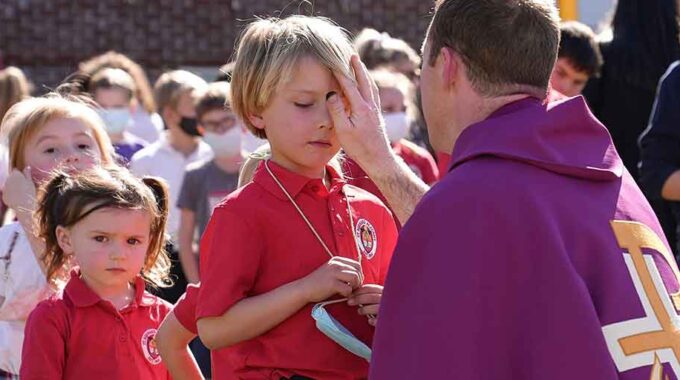 Make Lent a Season of Mercy
Lent begins on February 22, Ash Wednesday. As you plan how to observe Lent within your school, classroom and home, we offer the following resources.
Throughout the Lenten season, a series of reflections themed on the Spiritual Works of Mercy will be published on the Sisters of Mercy blog. Reflections begin on Ash Wednesday.
Mercy International Association will offer a Lenten Spirituality Reflection Series, which includes a recorded video prayer session each Wednesday as well as written Lenten reflections each Monday and Friday. Register to receive the reflections to your inbox here. Additionally, MIA has published an Ash Wednesday prayer service themed on "journey" which all in the Mercy community are invited to use.
Lessons in Lent from Global Sisters Report is a week-by-week journey for classroom use that brings new depth to your students' Lenten disciplines and discoveries.
The photo above is from the 2022 Ash Wednesday service at St. Bernard Academy (Nashville, Tennessee).