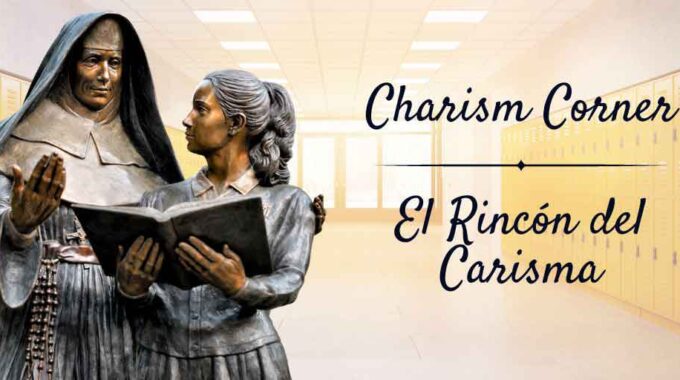 Charism and the Mercy Education Core Values
Within the Institute of the Sisters of Mercy of the Americas, the highest authority is the Institute Chapter which convenes every six years to set a direction for the future that is driven by mission. The Seventh Institute Chapter of the Sisters of Mercy, which convened April 12-22, 2023, called the Mercy community to "renew our understanding of our Mercy charism in order to foster the growth of communities of belonging."

My heart soared at this recommendation which speaks to the core of what I understand as charism. Gifted from the Holy Spirit, charism is an interior disposition that enables us to respond to our broken world and work toward healing, wholeness and community.  The Chapter body spoke of grounding ourselves in the charism of Mercy so as to root our Critical Concerns in the wellspring of the gospel-based Works of Mercy that Catherine McAuley expressed should be the work of our day.  From this perspective, we see that the Critical Concerns are not the Mercy charism; rather, they are actions flowing from our tending to God's gift of Mercy to us.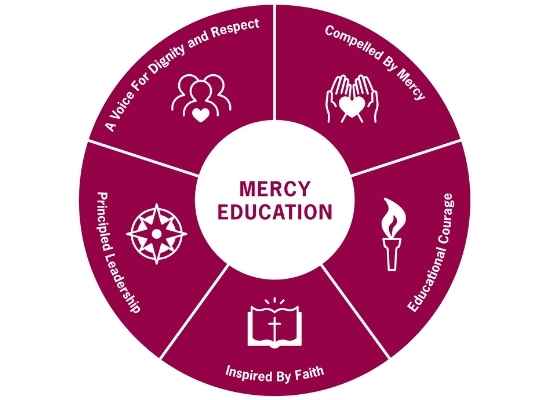 Our Mercy Education staff is working on ways to share more from the rich experience of the Seventh Institute Chapter with our Mercy Education community, so please look for that in the coming months. In the meantime, in thinking about how to "renew our understanding of our Mercy charism in order to foster the growth of communities of belonging," I offer you our Mercy Education Core Values: Compelled by Mercy, Educational Courage, Inspired By Faith, Principled Leadership and A Voice for Dignity and Respect.  These Core Values call for an interior conversion or development that is grounded in the Mercy charism; this conversion is a response to God's work in our lives.  Our Mercy Education mission exhorts us to follow Jesus in the tradition of Catherine McAuley.  To do this as an educational community, we commit to developing these Core Values in our lives and the lives of our students.   
The beauty of the Mercy Core Values is that they are paired with the Profile of the Graduate that offers attributes that will strengthen each Core Value in us and our students. For example, if I am challenged to develop the characteristics of grace, advocacy and inclusivity, I will grow into a person who is a Voice for Dignity and Respect.  This personal development of the attributes listed takes time, intentionality and prayer.  It is important to be able to articulate the desire and practice of developing these attributes to be true to the goal to "renew our understanding of our Mercy charism in order to foster the growth of communities of belonging."  We cannot respond to the needs of our world unless we tend to the charism deep within ourselves, which is God.  
This is the fourth installment in the "Charism Corner" series written by Sister Regina Ward, RSM, Associate Director for Mission for Mercy Education. Our Charism Corner column will take a short break and return in September! Catch up on all the columns here.