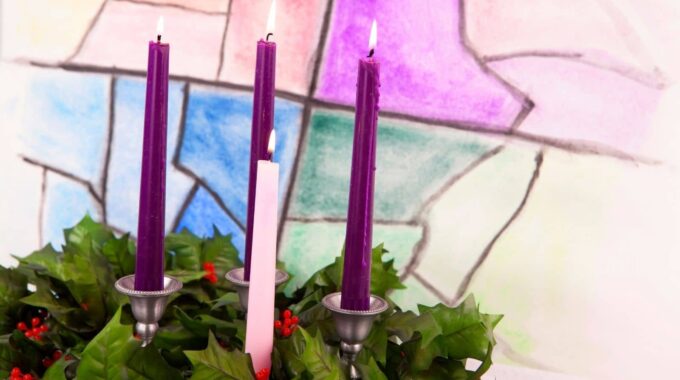 Advent Reflections for Mercy Schools
Mercy Education created a four-week Advent resource for students based on the four canticles found in the nativity stories of the Gospel of Luke: the Song of Mary (Magnificat), the Song of Zechariah (Benedictus), the Song of the Angels (Glorificamus) and the Song of Simeon (Nunc Dimittis). 
The resources include age-appropriate reflections on the four canticles, suitable for both in-person and virtual classroom use. The reflections include imagery, prayer and reflections and connect to stories about inspirational women and men of Mercy. As part of our commitment to the Earth we encourage you to use these materials digitally rather than printing.
The reflections are available in Google Docs. If you would like to save a copy of a reflection in order to use and/or modify it for your classroom, please review the following instructions.
To save/modify in Google Docs: Select File then Make a copy
To save/modify in Microsoft Word: Select File, then Download, then Microsoft Word (.docx). When the Word document opens you may be prompted to select Enable Editing at the top.
Song of Mary – Elementary  |  High School
Song of Zechariah – Elementary  |  High School
Song of the Angels – Elementary  |  High School
Song of Simeon – Elementary  |  High School