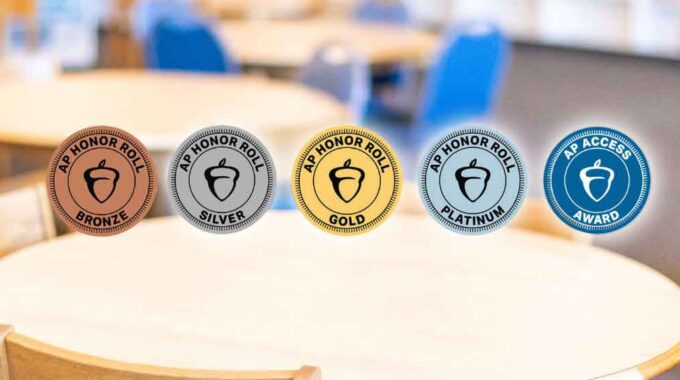 17 Mercy Schools Named to AP Honor Roll
Mercy Education is proud to announce that 17 member schools in the US were named to the Advanced Placement (AP) School Honor Roll, as recently announced by College Board:
Platinum Distinction
Gwynedd Mercy Academy High School – Lower Gwynedd, Pennsylvania
Mount de Sales Academy – Macon, Georgia
Our Lady of Mercy Academy – Syosset, New York
Our Lady of Mercy School for Young Women – Rochester, New York
Walsingham Academy – Williamsburg, Virginia
Gold Distinction
Academy of Our Lady of Mercy Lauralton Hall – Milford, Connecticut
Mercy High School – Middletown, Connecticut
Merion Mercy Academy – Merion Station, Pennsylvania
Mount St. Mary Academy – Little Rock, Arkansas
St. Catharine Academy – Bronx, New York
St. Vincent's Academy – Savannah, Georgia
Silver Distinction
Assumption High School – Louisville, Kentucky
Mercy High School – Farmington Hills, Michigan
Mount St. Mary Catholic High School – Oklahoma City, Oklahoma
Mount Saint Mary Academy – Watchung, New Jersey
St. Mary Academy – Bay View – Riverside, Rhode Island
Bronze Distinction
Notre Dame High School – Elmira, New York
Mount de Sales Academy, Our Lady of Mercy School for Young Women and St. Catharine Academy also earned the AP Access Award, which recognizes schools that demonstrate a clear and effective commitment to equitable access to advanced coursework, including students of underrepresented populations.
Established in 2023, the AP School Honor Roll recognizes schools whose AP programs are delivering results for students while broadening access. Schools can earn this recognition annually based on criteria that reflect a commitment to increasing college-going culture, providing opportunities for students to earn college credit, and maximizing college readiness.
"We congratulate these 17 Mercy schools for earning recognition on the AP School Honor Roll," said Sr. Lisa Griffith, RSM, Executive Director of Mercy Education. "Our member schools diligently foster a culture of excellence, critical thinking and curiosity within their school communities. Advanced Placement coursework is just one of countless ways our schools support educational courage, preparing students to thrive for a lifetime."