MERCY EDUCATION CONFERENCE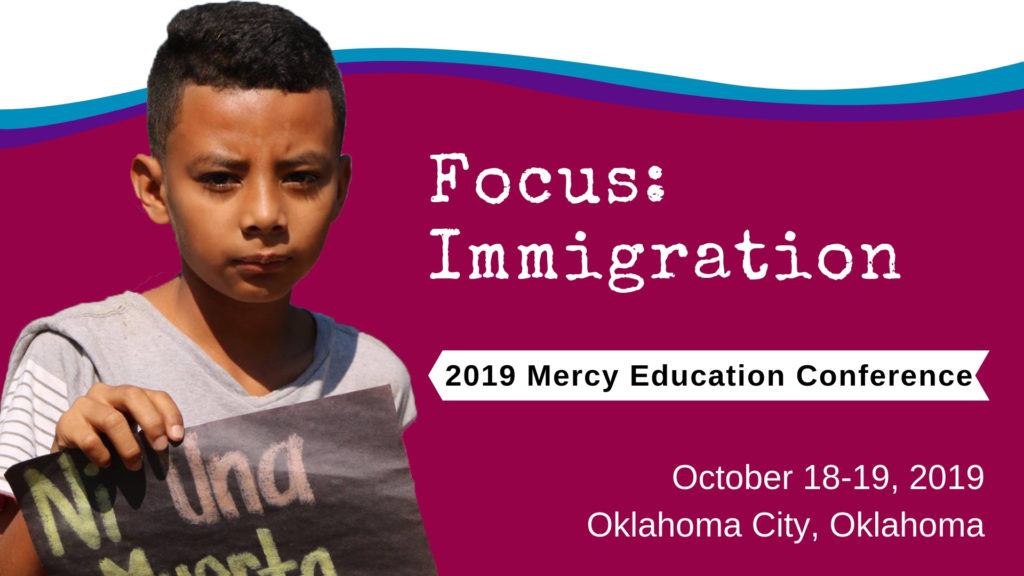 The 2019 Mercy Education Conference will be held Friday, October 18 – Saturday, October 19, 2019, at the Sheraton Oklahoma City Downtown Hotel.
Overview:

Thursday, October 17: Annual Administrators Meeting, 9 am – 5 pm Central Time (MESA school administrators will receive information about this meeting in the coming months)
Friday, October 18: Conference Day 1, 8:30 a.m. – 3:45 p.m. Central Time. Evening: Optional night out activities
Saturday, October 19: Conference Day 2, 8:30 a.m. – 3:45 p.m. Central Time. Evening: Tour of Mount St. Mary Catholic High School, Liturgy, Dinner and Entertainment

Who can attend the Mercy Education Conference? The Mercy Education Conference is an annual event to encourage collaboration, sharing and furthering the Mercy charism. All education ministries that are part of the Mercy Education System of the Americas are invited to attend.
Hotel Information
The location of the 2019 Mercy Education Conference is:
Sheraton Oklahoma City Downtown Hotel
1 North Broadway Avenue
Oklahoma City, Oklahoma 73102
Phone: (405) 235-2780
Travel Information
Please plan your flight to:
Will Rogers World Airport
7100 Terminal Drive
Oklahoma City, Oklahoma
Rideshare Information
Uber Estimate: $18 one way
Lyft Estimate: $15-18 one way
Airport Express Shuttle Service
Can accommodate up to five people. One-way pricing to the hotel is $27 for the first person and $3 for each additional person, up to five people. Reservations can be made online for one-way or round-trip:
www.airportexpressokc.com
(405) 681-3311 or 877-688-3311
Optional Night Out Activities for Friday, October 18
Option 1 – Brewery Crawl and Dinner
Join us for the ultimate Oklahoma City brewery experience. Learn about the brewing process and taste a variety of the City's best craft beers all while hanging out with staff from Mount St. Mary and other Mercy educators. Transportation from hotel to breweries and back to hotel provided by Mount St. Mary.
Departure from hotel at 5:30. The first beer tasting will begin at 6:00 pm.
Four brewery stops: Anthem, Coop Ale Works, Angry Scotsman, and OKC Taproom. We will have dinner at the last stop, OKC Taproom.
Special pricing will be available for our group at each brewery. Paying for dinner and beers is on your own at each location.
Option 2 – Bricktown
This former warehouse district is an easy walk from the Sheraton and filled with restaurants, nightlife and entertainment options. Just north of Bricktown is historic Deep Deuce, where you can find more great restaurants and nightlife options.
Best ways to see Bricktown:
Bricktown Water Taxi – This 40-minute trip is the perfect way to tour Bricktown. All taxis are staffed by ambassadors that narrate points of interest along the way and give a feel for the unique history and culture of the area. Tickets are $11 or $9.50 for those age 65 and over.
Oklahoma City StreetCar – Bricktown Loop. Tickets are $1 for single ride, $3 for 24-hour pass.
By Foot – Enjoy Bricktown while walking the canal and enjoying the sights and sounds of our beautiful city.
Option 3 – Oklahoma City National Memorial Museum
The Memorial Museum takes you on a chronological self-guided tour through the story of April 19, 1995, and the days, weeks and years that followed the bombing of Oklahoma City's Alfred P. Murrah Federal Building. You will have approximately two hours to tour the museum, including a short talk from a survivor/rescue worker. At 6 pm when the museum closes, you can explore the touching outside exhibit for as long as needed. Ticket pricing is $15 per person or $12 for military or over 62 years.
Transportation provided by Mount St. Mary to and from the hotel.
We will depart immediately following the final session on Friday (3:45 pm).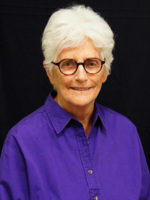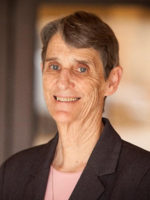 "Walk a Mile in My Shoes," refugee simulation from Jesuit Refugee Services/USA
Immigration Resources and Projects from MESA Schools
"Advocating for Migrants Under Threat: Capturing the Human Face," reflections on border delegations and justice initiatives
"Empowering Immigrants: Building Community and Supporting Families through Access to Essential Services"
2019 Mercy Education Conference Committee
Kimberly Baxter – Associate Director for Programs and Services – Mercy Education System of the Americas
Karen L. Calta – Assistant Directress, Faculty & Curriculum – Mount Saint Mary Academy (Watchung, NJ)
Whitney Faires – Vice Principal – Mount St. Mary Catholic High School (Oklahoma City, OK)
Anne Knapke – Principal – Gwynedd-Mercy Academy Elementary School (Spring House, PA)
Holly McCoy-Committee Chairperson – Assistant Principal –  Mercy High School (Omaha, NE)
Sarah Peace – Principal – Mercy Academy  (Louisville, KY)