"The future of Mercy education is marked by courage, faith and a shared commitment"
– Sister Corinne Raven, RSM
The Sister Corinne Raven Mercy Education Leadership Award was established in 2022 to honor Sister Corinne Raven, RSM, a pillar of our Mercy Education community. It is given annually at the Mercy Education Conference in October to recognize an individual who has made a lasting impact on Mercy education and inspired others through commitment to our Mercy Education Core Values.
Nominees must:

Have been in Mercy education for 10 or more years.
Have served in the past or present as a board member, administrator, faculty/staff and/or alumni.
Have demonstrated commitment to living the Mercy Core Values.
Have made an impact on Mercy education.
Nomination Process
To nominate a person for the Sister Corinne Raven Mercy Education Leadership Award, a brief nomination form is available here. As part of the nomination form you must submit two letters of recommendation from someone other than the nominator. The nomination process takes place from March 15 – July 15 annually.
Selection Process
The selection committee will be appointed each year, comprised of members of the Mercy Education staff and others within the Mercy Education community.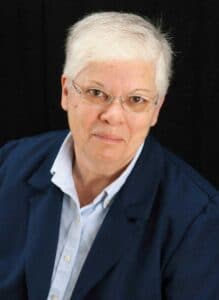 Sister Corinne Raven, RSM
Sister Corinne Raven (1948-2021) was a Sister of Mercy for 55 years. She served Mother McAuley Liberal Arts High School in Chicago, Illinois, for two decades in a variety of roles from 1978-1997, including English Department Chair, Curriculum Director, Executive Director, Principal (1987-1997), and member of the Board of Trustees. In 1999, she became the first director of the the Network for Mercy Education, steadfast to her vision of strengthening Mercy schools through unity.  Her work was integral to shaping our Mercy Education system as we know it today.