PARTNERS IN MINISTRY LEADERSHIP ACADEMY
The MESA office is pleased to sponsor the Partners in Ministry Leadership Academy, an annual leadership development opportunity held each summer. The Leadership Academy has been a valuable program supported by the Network for Mercy Education for many years, and MESA is proud to continue this fine tradition. Participants share in the wisdom of presenters who come from varied experiences and positions throughout the system.
2019 Partners in Ministry Leadership Academy
Leadership is a central tenet of all Mercy ministries. The Partners in Ministry Leadership Academy is an opportunity to collectively witness to its importance in furthering Catherine McAuley's mission.
July 29-30, 2019 | St. Xavier University | Chicago, Illinois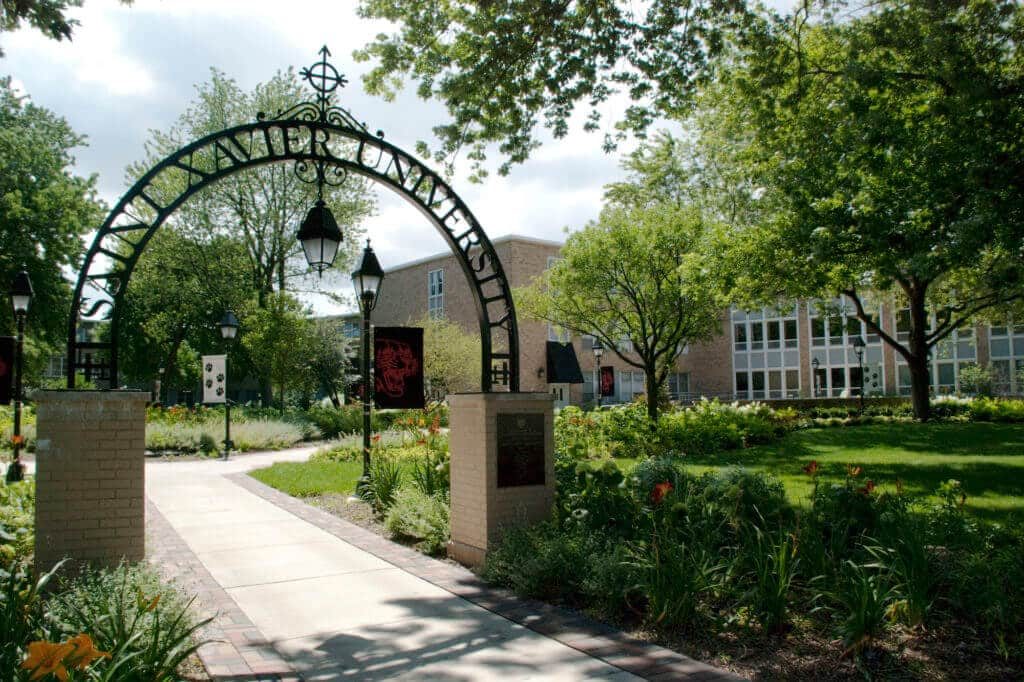 Who Attends?
Those newly appointed to a leadership position in the school (faculty/staff/administration/board); those relatively new to a Mercy school; those who seek renewal or would like to explore a greater exercise of leadership; those who wish to know more about the charism, core values and tradition of Mercy that they might share more fully in the mission of Mercy.
Each participant shares in the learning and dialogue. Individually and communally, there is renewed faithfulness to the mission of Mercy. Participants return to their ministries with an increased capacity to embrace and enhance the Mercy Charism in their school communities. Participants are encouraged to reflect on their individual gifts, to dialogue with others and to return to their ministry committed to exercising leadership for mission.
Where?
Saint Xavier University, Chicago, Illinois. All room accommodations (including towels and bedding) and meals will be provided at the university. We are grateful to Saint Xavier for providing us with complimentary self-parking and in-room internet access. Saint Xavier University is a sponsored ministry of the Sisters of Mercy.
When?
Monday, July 29, 2019 at 11:30 am CT – Tuesday, July 30, 2019, ending at 12 noon CT
Following the Leadership Academy, members of the New Leader Cohort will gather from 1-3 pm.
Expenses
The Mercy Education System of the Americas pays for the program, meals during the program (lunch and dinner on July 29, breakfast and lunch on July 30) and one night of accommodations on Monday, July 29. If you need to book an additional night at the university on either end of the Leadership Academy, the MESA rate is $59.00/night.
Ministries pay for travel (airfare, ground transportation, etc.). Prior to the event, MESA will collect and share flight information from participants to help with arranging carpools from the airport to the university.
Agenda
The full agenda is available in the 2019 Partners in Ministry Leadership Academy Program (PDF).
Presentations include:
Walking in the Footsteps of Catherine: Virtual Tour of Mercy International Centre in Dublin, Ireland
Presenters: Sisters Mary Reynolds and Anna Nicholls, RSM
Wellness Begins with WE! Leadership Rooted in Wellness Practices Can Transform a School Culture & Community
Presenter: Emily Cady
Leadership in the Service of Mission – The Personal Call
Presenters: Margaret Cronin and Peter Diaz
Leadership in Mercy – Communal Call and Mission
Presenter: Carolina Coceres
"What Then Must We Do?" (Luke 3:10) Blessings and Burdens of Leadership Today: Responding to the Calls of Our Time
Presenter: Sister Rayleen Giannotti, RSM
We Are Mercy Education
Presenters: Staff of the Mercy Education System of the Americas
Dress
Dress for the leadership academy is summer casual.
Gift Exchange
Please bring a gift from your ministry to exchange (i.e. mug, a t-shirt, sweatshirt, other swag). Each person who brings a gift will take one home.