MERCY DAY
September 24th, the Feast of Our Lady of Mercy, is historically treasured as the day the House on Baggot Street opened as a school for poor young girls and a residence for homeless girls and women. With the education and care of women and children established as its mission, Catherine McAuley's House of Mercy, today Mercy International Centre, is the foundation for all in Mercy education. Mercy Day is celebrated globally, with prayer and traditional programs. Unique in local planning, shared mission unites all in Mercy on this special day. Mercy Education System of the Americas offers this prayer for all in Mercy education this 190th Anniversary of the opening of the House of Mercy.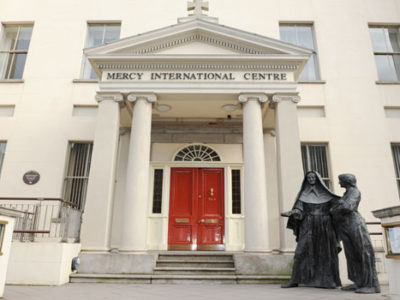 MERCY DAY 2017
As we commemorate the 190th Mercy Day, we pray for all of you as Catherine reminded us, "We should be as the compass that goes round its circle without stirring from its center. Our center is God, from whom all our actions should spring from their source."
We hope that you enjoy your day of celebration!
Al conmemorar 190 años del Día de la Misericordia, oramos para que ustedes, como Catalina nos recordaba Deberíamos ser como un compás que gira a su alrededor sin moverse de su centro. Nuestro centro es Dios de quien deberían brotar todos nuestros actos.
¡Esperamos que disfruten su día de celebración!
Please find the following links to the Mercy Day Prayer Services:
Mercy Day Prayer 2017 – High School