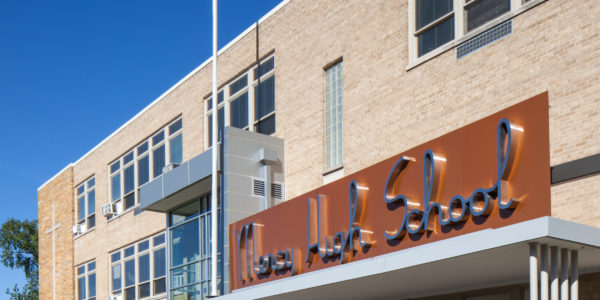 BACKGROUND
Mercy secondary educators have shared a rich history of an annual conference begun by founding women whose vision dates back to 1977. The first conference was held in 1981. The Mercy Education Association provided the locus of sharing between and among Mercy secondary educators, with a purpose of collaboration, sharing, and furthering the charism of Mercy. When the Network for Mercy Education was formed in 1999 the decision was made to walk a parallel path with the focus of MSEA uniquely on the annual conference. The journey continued with the conference coming under the auspices of the Network in 2010 primarily to provide support services. It remained planned by a Mercy Secondary Education Conference (MSEC) Committee. Another moment of inclusion occurred in 2013. The registration cover letter from MSEC for the 2013 conference included, "This year, we (MSEC) are pleased that members of the Mercy Elementary Education Network (MEEN) will share in the conference." (Members of MEEN had hosted a unique conference through 2013.) This inclusive participation continued. In 2016 the conference celebrated its 35th anniversary.
FUTURE PLANNING
With the forming of the Mercy Education System of the Americas, an annual conference will continue. It will be inclusive of all the ministries of the system. As shared in April 2017, "At the Annual Administrator Meeting one agenda item is Dialogue and Shared Consensus for the Planning and Leadership of the Annual Conference. Current committee members will engage administrators in consideration of the name of the conference itself so that it is inclusive of all educational ministries of the Mercy Education System. Also, the committee will seek consensus on how to continue to identify committee members for the leadership and planning of the conference. Beginning with the 2018 conference the system will provide for the support services currently provided by the Network for Mercy Education. We invite your thinking and sharing and look forward to the conversation in October."
This meeting will precede the 2017 Mercy Secondary Education Conference which will be held October 13-14 in Omaha, NE.